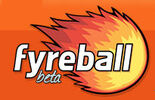 Fyreball is a website presenting a cool new way to send friends a variety of media in one convenient package, without the extra hassle of using E-Mails. To put this more in perspective, here is a fun and informative video: What is Fyreball?
Not only can you send things to friends; you can even communicate within the Fyreball itself, eliminating the need to send multiple E-Mails discussing the subject. On top of that; Fyreball allows you to present these Fyreballs to the whole entire Fyreball community. This can be done by submitting your Fyreball to the public, allowing any member the ability to view, and discuss the topic.
---
Fyreball 4-1-1
Edit
A list is a way to easily organize your friends on Fyreball.
Since Fyreball is such a large and diverse community, you may want to organize your friends into smaller categories. This will allow you to select a certain list for Fyreball dispersal. Say you want to send your recent vacation photos to only your best friends. Well you can create a list comprised of "best friends", then select the list when sending the Fyreball. This will assure that only the people in that list will receive the Fyreball.
A group is a simple way to bring community members together.
Perhaps you would like to bring all of the sports fanatics of Fyreball together, or find all the people into that popular TV show. By using a group, this can be easily achieved! Groups allow you to condense a particular topic, into one convenient spot.
Browser Tool
Edit
The Fyreball Browser Tool, allows you to quickly send a Fyreball from anywhere on the net.
Happen to come across a hilarious video you want to quickly send your friends? With Fyreball's Browser Tool; you can easily fyre anything, anywhere, with a click of a button!
Video: "What's a browser tool?"
Fyreball's Spotlight
Edit
Even in it's early stages, Fyreball has already attracted positive attention. In an article published by Venture Beat, Fyreball has earned itself a warm welcome from the Silicon Valley community.
"Fyreball unveils new way to forward media to your friends"
Meet The Team
Edit
Fyreball has a dedicated team behind it, all working hard to keep the Fyre burning.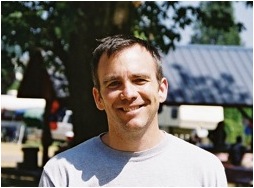 Pete Parsons The Boss
Michel Bastien Production Director
Ian Bone Software Development Intern
Michael Evans Chief Technical Officer
Brian Guarraci Senior Software Engineer
Sam Keen Software Engineer
Mike McCain Designer
J. Brett Nowak Business Development Manager
Jeremiah Pieschl Test Manager
Kathleen Sanders Community Developer/Manager
Michael Winser Iconoclast
Supported Sites
Edit
reddit.com, Digg, Propeller, Facebook, StumbleUpon, del.icio.us, Google, Technorati, YahooMyWeb, Ma.gnolia, Furl, Myspace, Fark, Faves (Blue Dot), linkagogo, Diigo, Windows Live, Mister Wong, News Vine, Yahoo Bookmarks, Ask Jeeves, Slashdot, Simpy, Spurl, Backflip, Tailrank, Twitter, AOL
A Visual History of Fyreball.com
Edit